Crystal Water Bottles 2
00021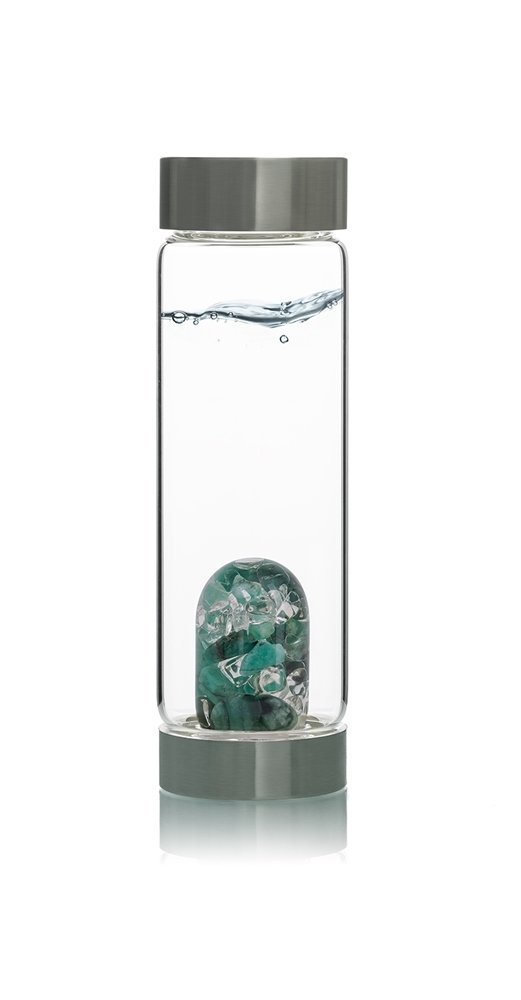 Enjoy the benefits of infusing your water, tea or other drinks with the positive and health promoting energy of crystals.
This perfect to go GLASS WATER BOTTLE will keep you hydrated without the worries of damaging your crystals. Each pod is completely sealed so no liquids will get into crystals or out of the pod.
Vitality $116
EMERALD // CLEAR QUARTZ
The 11th-century abbess and healer Hildegard of Bingen declared in her writings: "All the green of nature is concentrated within the Emerald." Emerald is a crystal of the heart. It stands for renewal and regeneration like no other. This lush "growth crystal" has been a source of fascination in several cultures for over six thousand years and was considered a symbol of eternal life in ancient Egypt. Many believe emerald to have rejuvenating and restoring effects. It is also said to promote self-esteem. Drink emerald-infused GemWater and become vital. Naturally!
Happiness $116
CARNELIAN // ORANGE CALCITE // JADE (NEPHRITE) // CLEAR QUARTZ
Do you feel that you could use a little more joy in your life? Then choose this blend! It has been designed to inspire and attract all that is positive and good. Natural healing traditions tell us this combination of beaming orange calcite and brilliant carnelian (the "Stone of Life") form a vibrant aura of openness, eloquence, and optimism. And to top it off, we've included beautiful jade. This "Dream Stone" is said to bless whatever it touches and has been famous over the last 6,000 years for attracting good luck.
Guardian $116
BLACK TOURMALINE // AMETHYST // CLEAR QUARTZ
New ideas, mental strength and inner growth require an open mind. This intense blend has been created to neutralize everything negative. Whether it comes from working or living in a challenging environment or just bad vibes from our fellow humans. In natural healing traditions, grounding black tourmaline stands for protection and safety. In several publications, Amethyst has been named the perfect companion for black tourmaline to create a powerful, natural shield against negativity. Clear Quartz adds a good portion of clarity. Use GUARDIAN as a screen and enjoy the freedom you'll gain.
AVENTURINE // AQUAMARINE // SMOKY QUARTZ
Water is the elixir of life! The gemstone blend is designed to attract clarity, purity and fluidity like a natural mountain spring on a crisp clear day. If your personal detox practices are important to you in these hectic times, the Forever Young blend offers an additional dimension of energetic cleansing. Aventurine has been used for regenerative and reviving purposes, aquamarine for cleansing and smoky quartz for stress relief. In the natural healing arts, this combination of aventurine, aquamarine, and smoky quartz provides an invigorating cleanse of body and mind.
Luna $116
RAINBOW MOONSTONE (WHITE LABRADORITE) // CLEAR QUARTZ
As the name suggests, Luna is strongly connected to the energy of the moon, making it first and foremost, a women's stone. In traditional healing practices it is used to help strengthen a woman's intuitive sense, open the heart and to get in balance with the natural cycles of life. Wise women know about the effects of the moon on their body. Vibrating with the light of a full moon, rainbow moonstone provides a reflective, calming energy. Even men are said to benefit from empowering their gentler, more feminine side.
PLEASE TYPE in the comments desired water bottle
Contact Me for discounts on 2 or more bottles.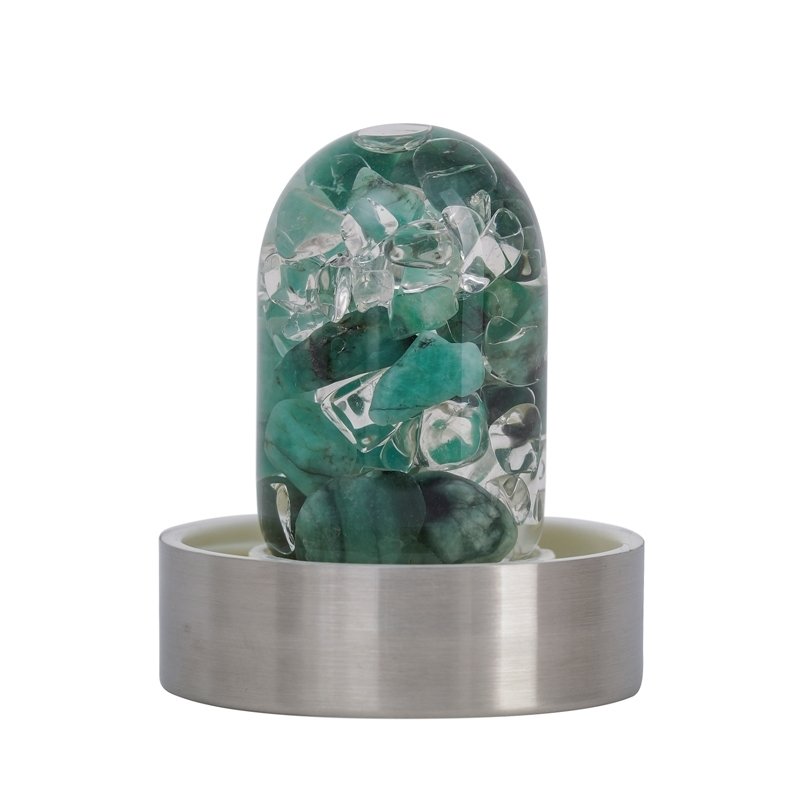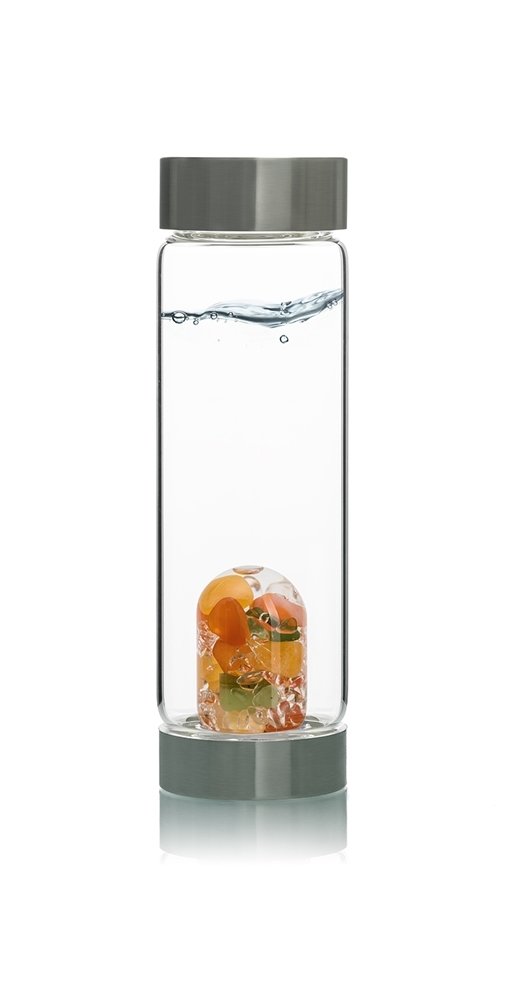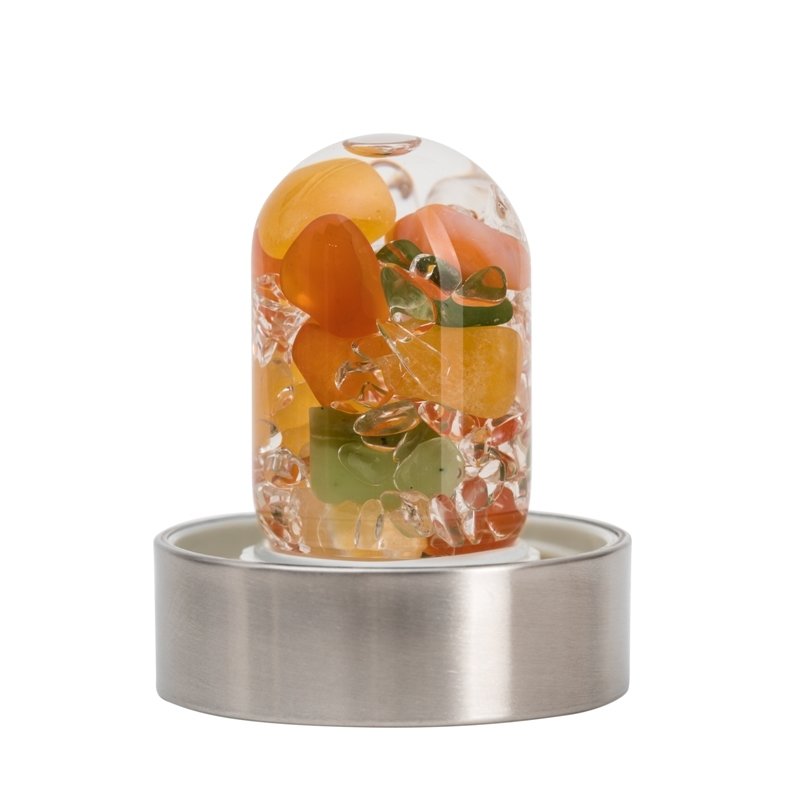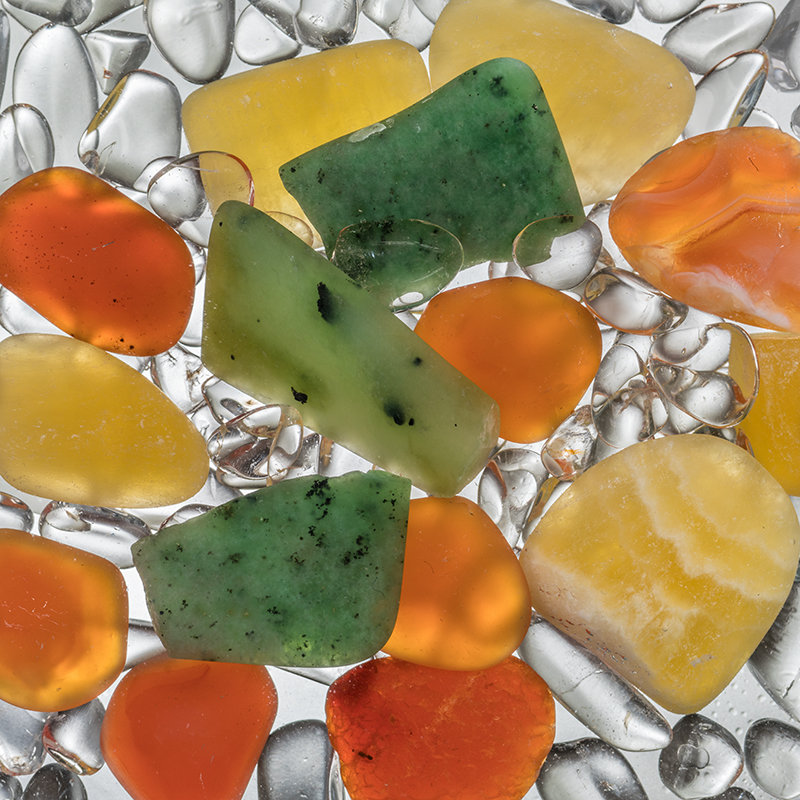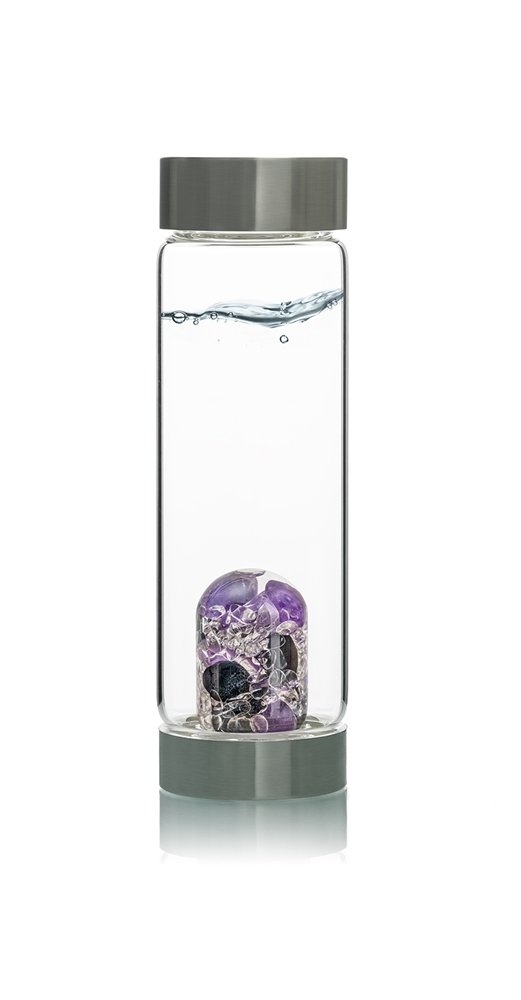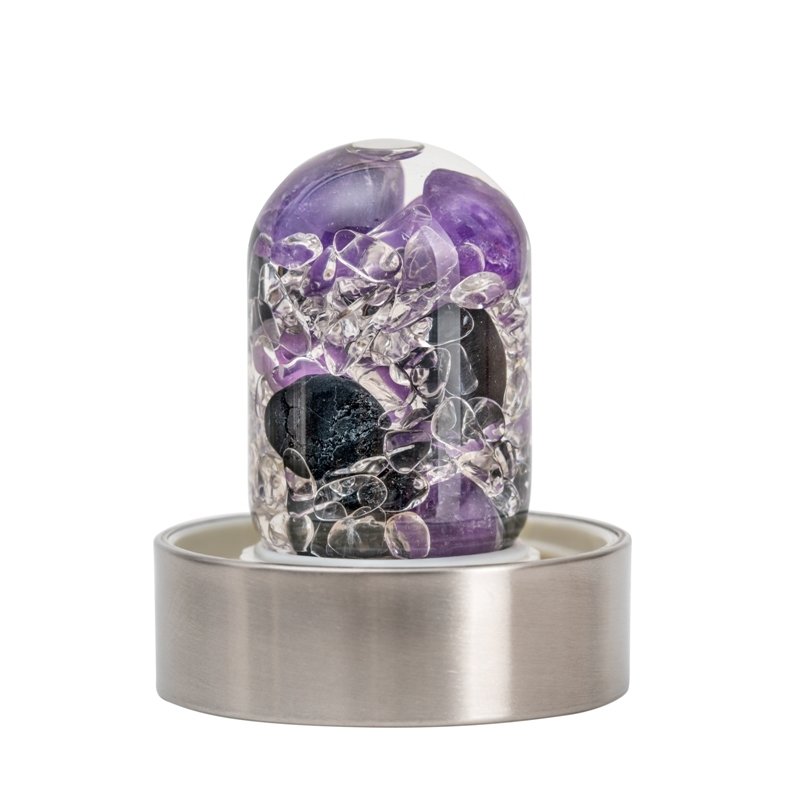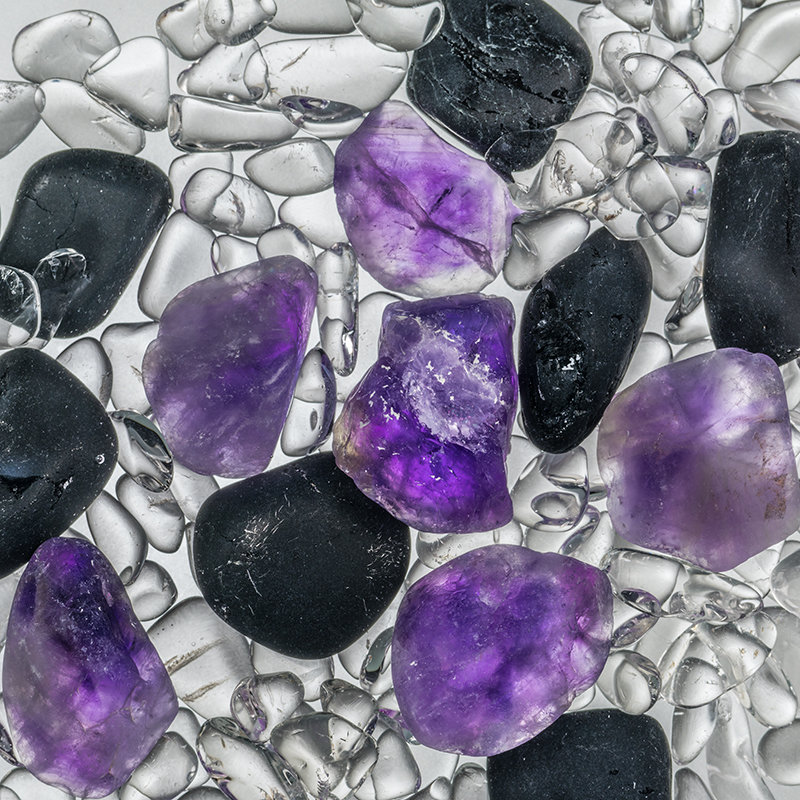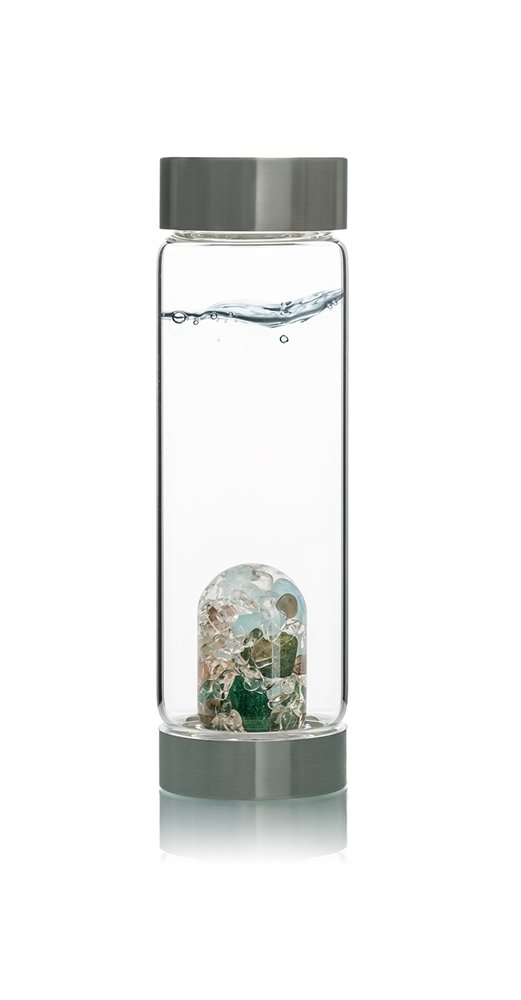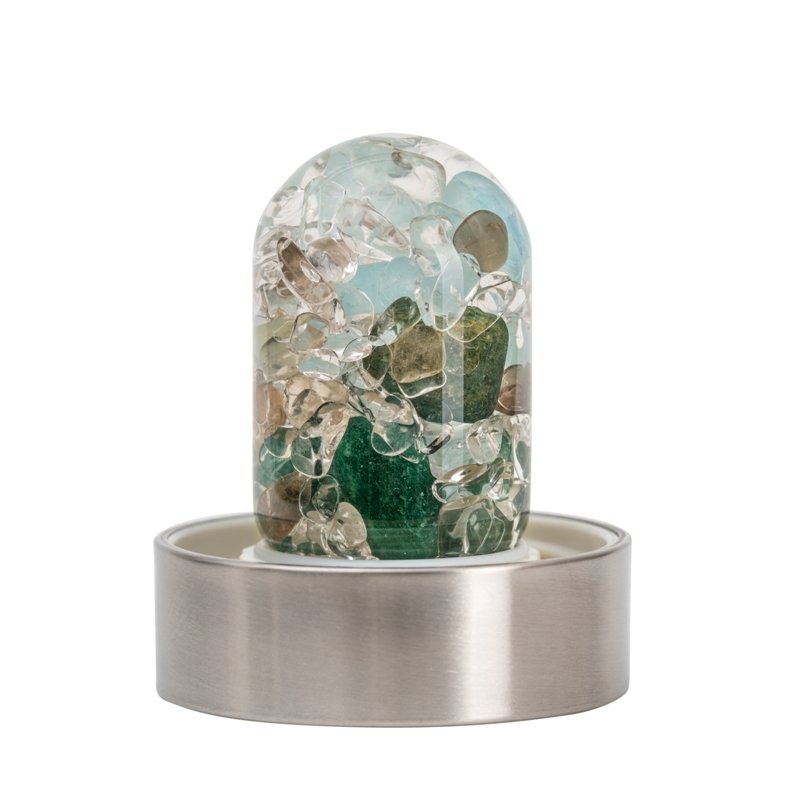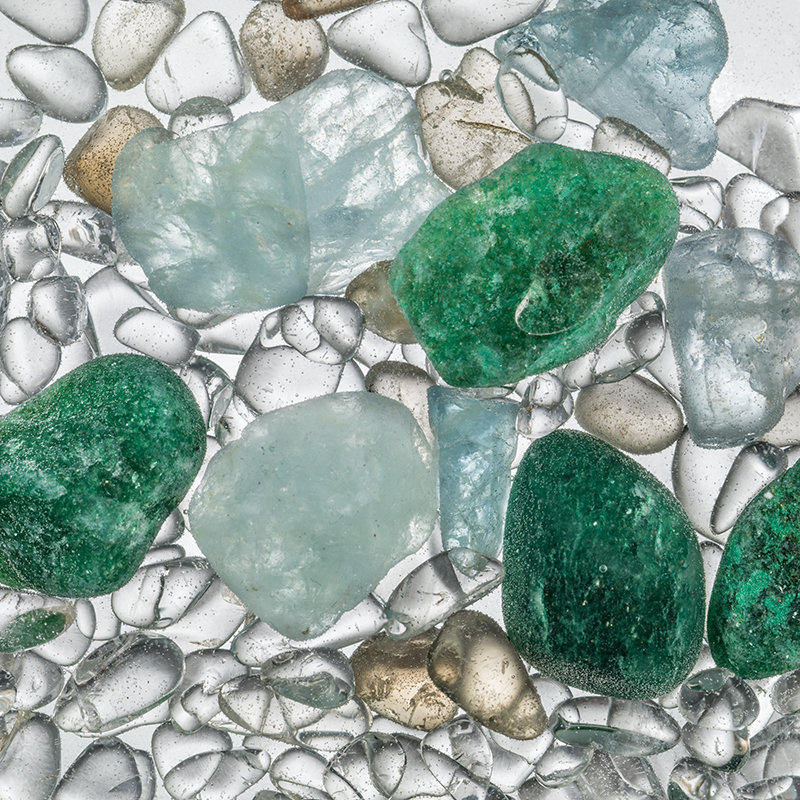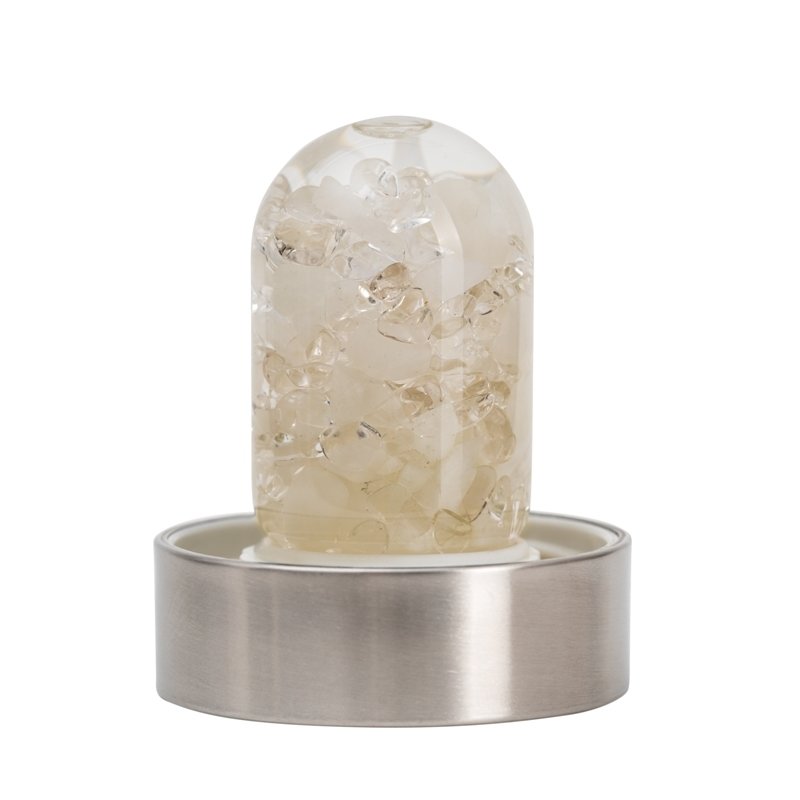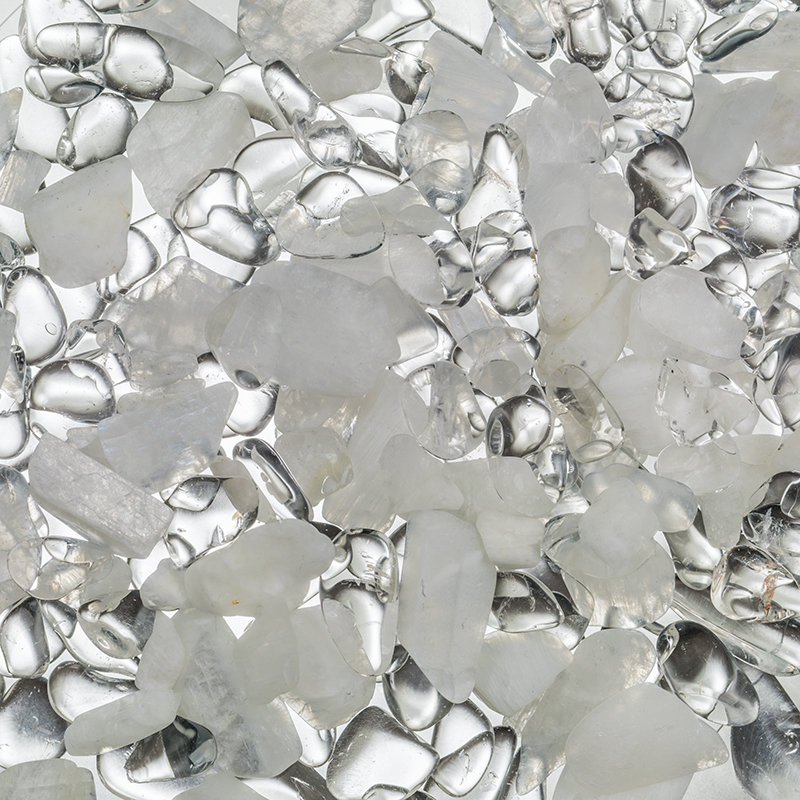 What Students are Saying…
Amy
Tu Ahn
Elysia
Emily
Ann
Helena
Stevi
Mariela
Jessica
Susan
Amazon Reviews